Flying Crocs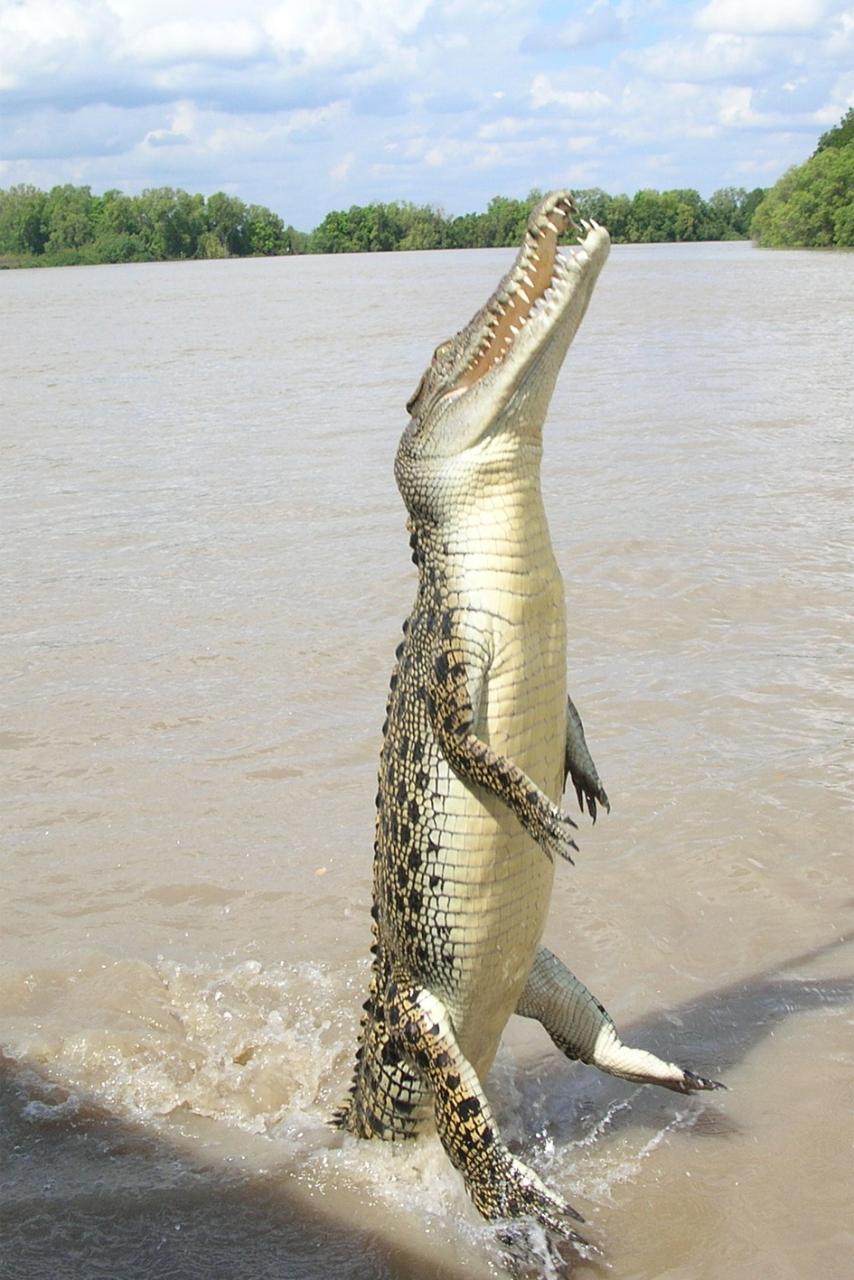 Kesto: 3 Tunnit (noin)
Paikka: Winnellie, NT
Tuotekoodi: FC
**Please call the office to confirm availability - 0429 775 555
We'll take you on a journey that will be a guaranteed adventure, as we fly you across wetlands abundant with wildlife, landing you at one of Darwin's most popular attractions. The Spectacular Jumping Crocodile Cruise!
We've packaged up three amazing hours of thrill-seeking fun for you to make your Northern Territory Crocodile experience one to really remember.

On this tour you will view this pre-historic reptile in its natural environment launching into the air in a stunning display of power.
Includes: Boat Tour